Today, Dreamfoot, a famous video production agency, has officially launched a new state-of-the-art studio that promises to take video content creation to the next level.
Speaking after the launching program, Dreamfoot director, Shweta Upadhyay, disclosed that the project was born out of the team's passion for quality content that will impress their audience and the public.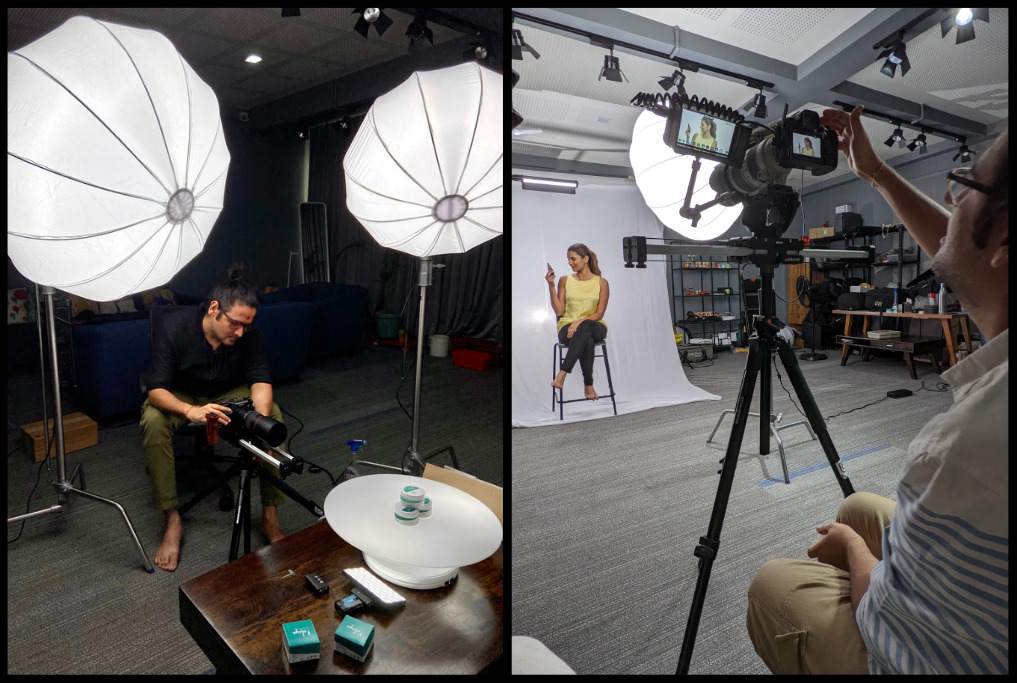 According to her, it is the commitment to high production values that led them to set up their video production studio.
"We make sure each project stands true to our high production values—the right equipment and experience-rich crew for the job," she said.
Dreamfoot strongly believes that for an effective and impactful video, not only is it important to be sure-footed with strategy, but it's equally important to be afoot with the right technology and gears.
Talking of the right technology, the recently-launched studio features some sophisticated equipment including:
Acoustically treated ceiling and floor has Bluetooth-operated overhead lighting with changeable color temperature
High-Resolution cameras and sound equipment
Different backdrops, props and green screen setup
Elegant desk and coffee-table set-ups for filming interviews or vlogs
Turntable, Motorised slider with Macro precise Motion Control System for nailing perfectly smooth shots
Different professional grade lights like Godox VL 300, SL 150 Mark 2, Aputure 300 D, and Godox LED light stick to show the product or the subject in the best light possible.
The Studio has video content creation packages that help people like business owners, trainers or consultants bring their skills under the spotlight and establish themselves as a thought leader in their domain. From content planning to filming, and post-production, the packages allow them to put more content on the table in less time.
Upadhyay believes having such production quality is non-negotiable for top brands selling products via e-commerce or direct-to-consumer channels because creating quality visual content assets is very key to the brand's growth and reputation.
Every piece of content needs to engage its target audience and convert them into customers. All in the limited timeframe the visitor is online.
Being a team of inspired video creators dedicated to crafting the highest quality visuals, Dreamfoot values Product Videos, and Video Ads because they occupy a special place in a brand's visual content marketing strategy. They have an even greater power to attract than images and convey a lot of information and emotions in a short period.
Whether it is used to highlight a new product, create some buzz about its use case, or a super cool feature, every video has the goal of ultimately encouraging visitors to buy.
The product shots in the video must be smooth, precise, and cinematic for a perfect video storytelling experience. Only a professionally crafted video can make the desired impact, by highlighting the features of the product and the pain points it will address.
With this in-house studio, the company will create tailored, branded visual content for social media for a wide range of new-age brands in Beauty and personal care, consumer electronics, food, and beverages for whom most selling happens online.
Meanwhile, the creative space is suitable for everyone regardless of experience and expertise. Whether it is the aspiring content creators trying to build an online tribe or the new-age content creators, like food or fashion bloggers, who know the whims and fancies of impressing their audience, the studio is ready to help bring their creative vision to life.
About Dreamfoot
Dreamfoot is an India-based video production company who create powerful videos for companies and personal brands.
They create videos of different types ranging from corporate videos to social impact films, Explainer videos, Virtual tours, 3D animation, and social media promos.
The 360-degree video production company also creates high-quality live videos, training videos, how-to videos, fitness routines/yoga, product videos, and Recipe videos that will market your craft and business.
###
Headquarters
Address: 404 Everest Hub, Opp. Narayan Garden Soc.
Gotri-Laxmipura Road, Gotri
Vadodara – 390021
Mumbai Office
Address: 10th Floor, Parinee Cresenzo, C-30, G Block,
Bandra Kurla Complex, Bandra East,
Mumbai- 400051
Contact: +91- 908 181 9613
Email: contact@dreamfoot.in
Web: https://dreamfoot.in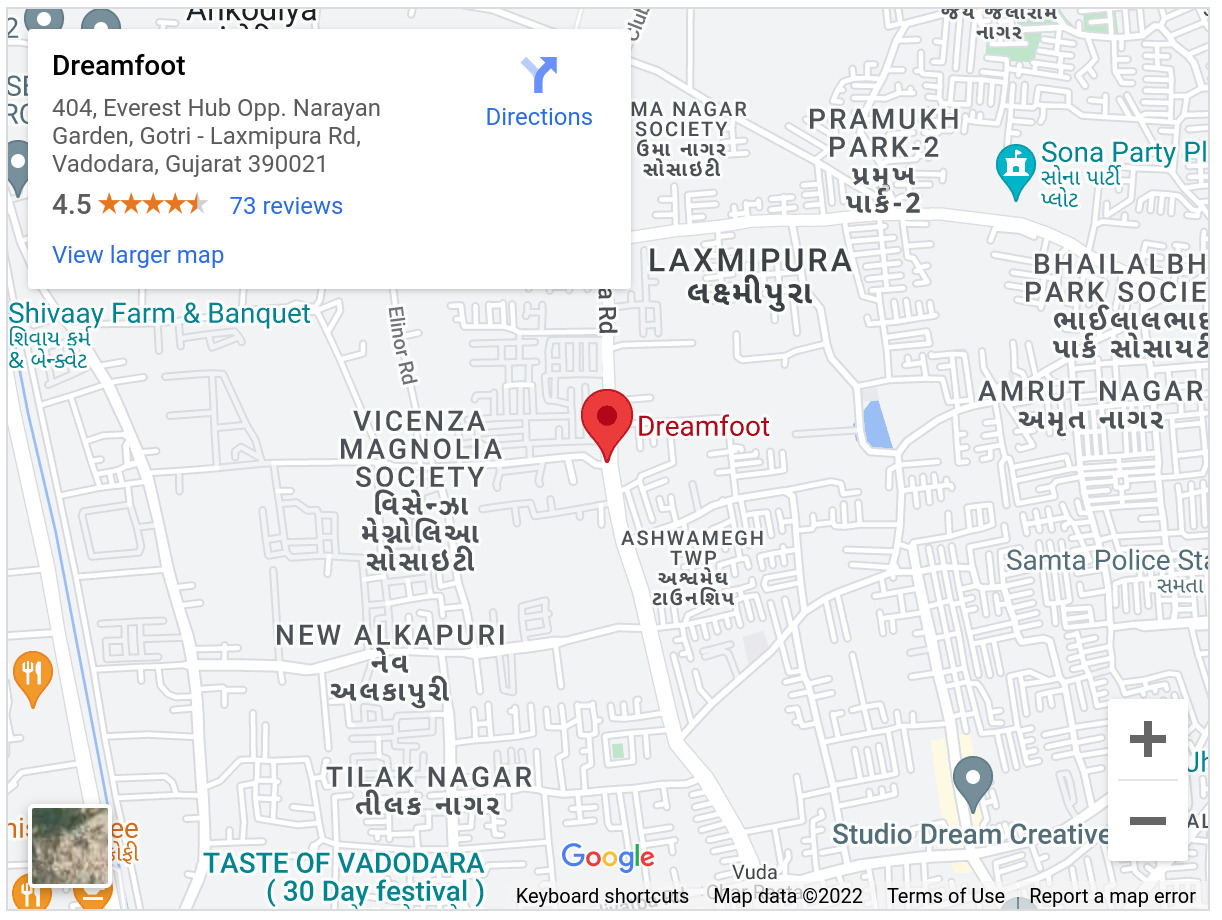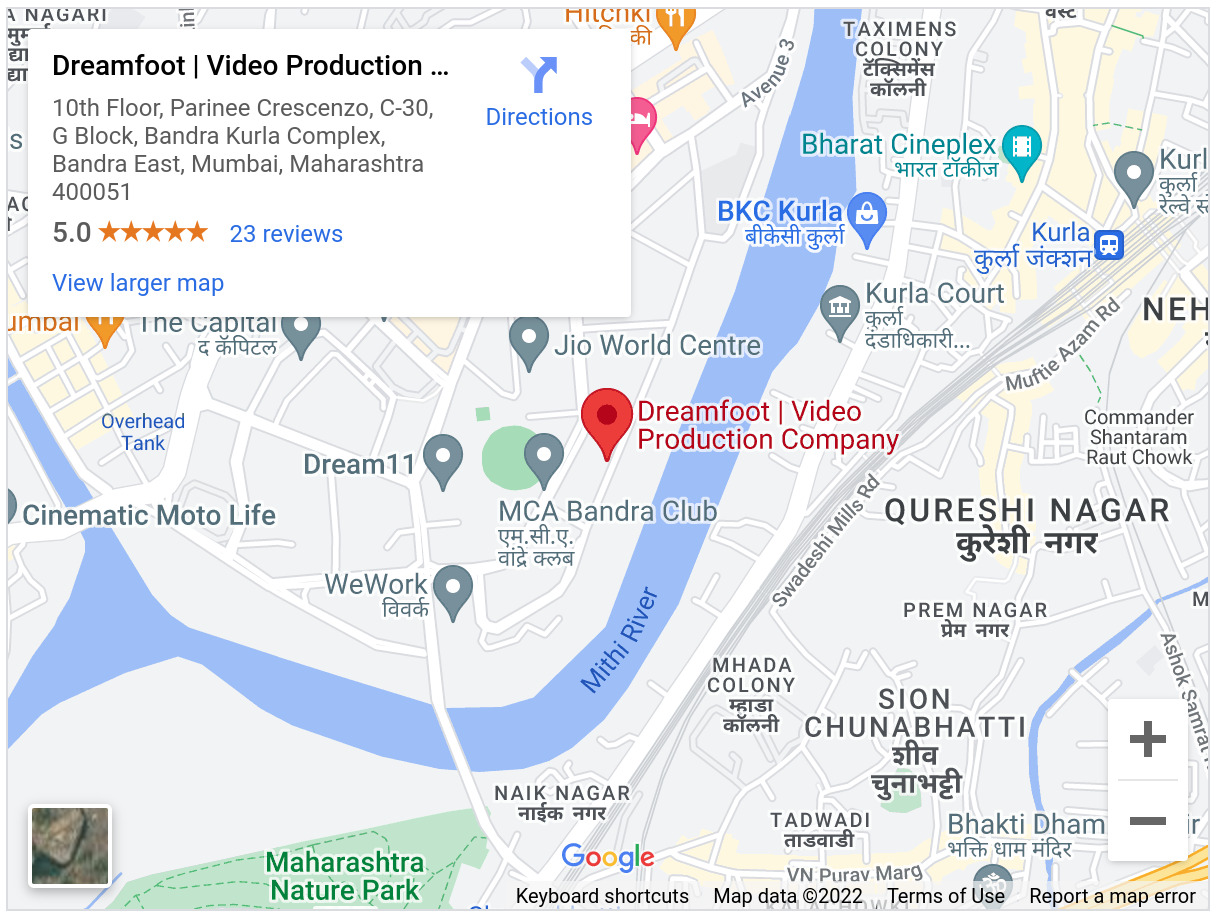 newsroom: news.38digitalmarket.com

Source: 38 Digital Market News
Release ID: 449889
Original Source of the original story >> Dreamfoot Launches New Studio To Promote High-quality Video Productions
This content is published on behalf of the above source. Please contact them directly for any concern related to the above. 
This press release may contain forward-looking statements. Forward-looking statements describe future expectations, plans, results, or strategies (including product offerings, regulatory plans and business plans) and may change without notice. You are cautioned that such statements are subject to a multitude of risks and uncertainties that could cause future circumstances, events, or results to differ materially from those projected in the forward-looking statements, including the risks that actual results may differ materially from those projected in the forward-looking statements.